THE FESTIVAL
PROGRAM
NIPPON CINEMA
CINEMA AWARD
NIPPON DIGITAL
DIGITAL AWARD
NIPPON RETRO
NIPPON CULTURE
TIMETABLE
TICKETS
LOCATIONS
ON TOUR
KIOSK
PRESS
LINKS
CONTACT
ARCHIVE

NEWS
Newsarchive
Newsletter
YouTube


Twitter Updates


Facebook


Nippon-Blog


NIPPON DIGITAL
Sona, the Other Myself
(Sona, mo hitori no watashi) by Yonghi YANG
YANG´s very personal film deals with her efforts to stay in touch with the North Korean part of her family, focusing primarily on her young niece Sona.
Credits:
Korea/Japan 2009, video, 82 min, Japanese with English subtitles
Director: Yonghi YANG
Production: ZIO Entertainment Inc.
Director of photography: Yonghi YANG
World sales: ZIO Entertainment Inc.
About the director:
Yonghi YANG was born in Osaka. She studied Korean literature at the Korea University in Tokyo followed by media science in New York. She works as teacher, actress and radio host and since 1995 she is also a documentary filmmaker.
Filmography (selection):
1996 Rajin Seonbong; North Korea Free Trade Zone; 2004 My Aunt with a Video Camera, 2005 Dear Pyongyang (NC 06)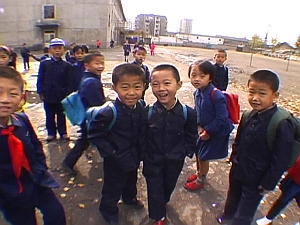 Saturday, April 17 12:00 noon Festival Centre