THE FESTIVAL
PROGRAM
NIPPON CINEMA
CINEMA AWARD
NIPPON DIGITAL
DIGITAL AWARD
NIPPON RETRO
NIPPON CULTURE
TIMETABLE
TICKETS
LOCATIONS
ON TOUR
KIOSK
PRESS
LINKS
CONTACT
ARCHIVE

NEWS
Newsarchive
Newsletter
YouTube


Twitter Updates


Facebook


Nippon-Blog


NIPPON DIGITAL
PIA Film Festival:
Island of Dreams
(Yume no shima) by Tetsuichiro TSUTA
The young employee Alan who works on Dream Island (an artificial island in Tokyo bay made of trash) becomes a terrorist bomber. The police detective investigating the case realizes that the bomber happens to be a young man he has spoken with a few times. What is the young worker's motive for his crime?
Credits:
Japan 2008, video, 83 , Japanese with English subtitles
Director & writer: Tetsuichiro TSUTA
Director of photography: Yutaka AOKI
Music: Keita KAWABATA
World sales: PIA Film Festival
Cast: Ren KIDO, Ikuro KURAOKA, Tatsuro NAKAMURA, Ako WAKAMATSU, Shigetaki KATAYAMA
About the director:
Tetsuichiro TSUTA was born in 1984 in the Tokushima prefecture and studied at the Tokyo Polytechnic University's department of Imaging Art. ISLAND OF DREAMS is is feauture film debut and won the audienc award at the PIA film festival.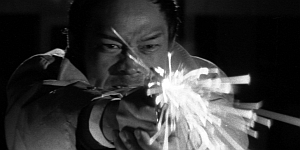 Friday, April 16 2 p.m. Festival Centre