THE FESTIVAL
PROGRAM
NIPPON CINEMA
CINEMA AWARD
NIPPON DIGITAL
DIGITAL AWARD
NIPPON RETRO
NIPPON CULTURE
TIMETABLE
TICKETS
LOCATIONS
ON TOUR
KIOSK
PRESS
LINKS
CONTACT
ARCHIVE

NEWS
Newsarchive
Newsletter
YouTube


Twitter Updates


Facebook


Nippon-Blog


NIPPON DIGITAL
Our Brief Eternity
by Takuya FUKUSHIMA
A strange virus is causing the loss of one's most precious memory. When Teru meets Mio, she has been infected and no longer remembers him. Teru wants their relationship to start again but the world around them is falling apart.
Crecits:
Japan 2009, HD, 105 min, Japanese with English subtitles
Director: Takuya FUKUSHIMA
Writer: Takuya FUKUSHIMA, Hisato SAKODA
Production: P-kraft, Production Hanashiro
Director of photography: Satoshi NAGANO
Music: Jun SEKIGUCHI, Unnecessary Noise Prohibited
World sales: P-kraft
Cast: Kouta KUSANO, Romi, Takahiro IWASAKI, Tamaki, Hiroki KAWANO
About the director:
Takuya FUKUSHIMA, born in 1972, founded P-kraft – an independent talent pool and delivered his feature film debut PRISM in 2001. Since then he has made various short films and continues to work as an actor.
Filmography:
2001 Prism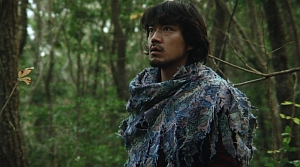 Sunday, April 18 12:00 noon Festival Centre
International premiere in the presence of the director
NDA