THE FESTIVAL
PROGRAM
NIPPON CINEMA
CINEMA AWARD
NIPPON DIGITAL
DIGITAL AWARD
NIPPON RETRO
NIPPON CULTURE
TIMETABLE
TICKETS
LOCATIONS
ON TOUR
KIOSK
PRESS
LINKS
CONTACT
ARCHIVE

NEWS
Newsarchive
Newsletter
YouTube


Twitter Updates


Facebook


Nippon-Blog


NIPPON CINEMA
Heaven's Door
by Michael Arias
28 year old car mechanic Masato and 14 year old Harumi, both terminally ill with only days left to live, decide to travel across Japan to the ocean for the first and last time in their lives. They are quickly pursued by the police, who suspect a kidnapping, and ruthless criminals, whose car and money they have stolen.
Credits:
Japan 2008, 35mm, 106 min, Japanese with English subtitles
Director: Michael Arias
Writer: Mika OMORI based on the script KNOCKIN' ON HEAVEN'S DOOR by Thomas Jahn, Til Schweiger
Production: Asmik Ace Entertainment, Fuji Television Network, J Storm
Director of photography: Takashi KOMATSU
Music: Plaid
World sales: Asmik Ace Entertainment
Cast: Tomoya NAGASE, Mayuko FUKUDA
About the director: Michael Arias started his film career in special effects. He was a motion control operator for James Cameron's THE ABYSS (1989) which won an Academy Award for its special effects. Arias gained fame as a director through his Anime TEKKON KINKREET, which will be shown as part of this year's Nippon Retro.
Filmography: 2003 The Animatrix (Produzent), 2006 Tekkon Kinkreet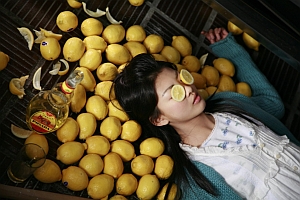 Wednesday, April 14, 10:15 p.m. Festival Centre
Thursday, April 15, 8 p.m. Cinema Orfeo's Erben
German premiere in the presence of the director
NCA
[Tickets] | [Timetable, April 14 ]
[Tickets] | [Timetable, April 15 ]